THE HOUSE OF JEZEBEL BOOK PODCASTS
by Jaketha Farmer – Podcast Host, Author, Intuitive Writer, Spiritual Life Coach & more…

Based on her forthcoming book, The House of Jezebel: Fulfilling Destiny in Spite of Your Upbringing, comes the newest podcast series by the author herself. Travel along with Jaketha Farmer as she highlights the writing process, shares book excerpts, and writing tips along with heartfelt expressions as she regarding her 17-year shift from a traditional Christian mindset into that of a mystic. Unfolding over the past 17 years, tune in as she explores the spiritual growth/awakening process that involves identifying and uprooting previously held thoughts and beliefs of the Jezebel kind. To learn more the book, please explore this site: www.TheHouseofJezebel.com or visit the author's site at www.Jaketha.com.
---
In Progress: 
JEZEBEL THROUGH THE CHAKRAS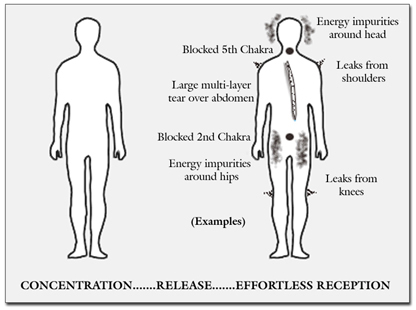 In our newest #thojbook podcast series entitled Jezebel Through the Chakras (JTC), we'll discuss the basis as it relates to the seven major chakras. In each podcast, the author of The House of Jezebel will overview each chakra and provide specific examples of how dark forces – in this case the spirit of Jezebel – can and do utilize these energy centers to disempower our lives especially if we are unaware of how they (chakras) function to keep us physically, emotionally, spiritually, and financially healthy.

Jezebel Through the Chakras Episode Listing…
Ep5: Jezebel through the Root Chakra – ⤵

Ep6: Jezebel through the Sacral Chakra – ⤵
Ep7: Jezebel through the Solar Plexus – up next ⏭

Ep8: Jezebel through the Heart Chakra – Coming Soon
Ep9: Jezebel through the Throat Chakra – Coming Soon

Ep10: Jezebel through the Third-Eye Chakra – Coming Soon
Ep11: Jezebel through the Crown Chakra – Coming Soon

Episode #6: Jezebel through the Chakras – Sacral Chakra
Here's the direct link to the SACRAL CHAKRA. Remember, you can also visit the Chakras or Auric Layers sections under the Resources link located at jaketha.com for further details on all of the major seven chakras.
Also, the affirmations shared during this episode of The House of Jezebel book podcast are provided below. This are best stated aloud and with intention (near water if possible):
I embody a peace that surpasses all understanding.
I AM free from the need to misuse food, money, people and the like for self-medicate.
I AM happy, healthy, and a creatively whole being.
I AM content in my own skin.
I fully allow my feelings to flow through and out of my being with grace and ease.
I AM a sacred being and I am worthy of giving and receiving authentic love.
I AM a sacred being who is worthy of being nourished and extending a nurturing nature to others.
My relationships are an extended form of joy in my life.
I AM a magnet for liked-minded people who wholeheartedly support and comfort me.
Sex is a sacred act that I cherish and experience in healthy ways.
Also, in this episode, I mentioned the following crystals/gemstones associated with the sacral chakra. Typically orange in color, they are citrine, moonstone, orange calcite, and orange jasper, among others. Until next time…. Namaste! 🌌
---
Episode #5: Jezebel through the Chakras – Root Chakra
Here's the direct link for the ROOT CHAKRA. As promised, below are the affirmations shared during this show. Remember to speak them aloud and with intention (while out in nature if possible):
I AM safe and secure.
I AM open to abundance and prosperity flowing into and taking residence in my life.
My body supports me in living a happy, healthy and whole (or holistic) life.
I trust that the Universe is in my favor and that life is my reward through which I shape and mold my existence.
I AM grounded in knowing that I AM destined to be here.
Also, in this episode, I failed to provide specific gemstones for the root chakra. Typically, black stones (and some red ones) are appropriate for this chakra but here are a few examples: hematite, black obsidian, black tourmaline, garnet and bloodstone.
You can also visit the Chakras & Auric Layers sections under the Resources link located at jaketha.com for further details on all of the major seven chakras.  Until next time…. Namaste! 🌌
---
Podcast Archive: Writing Ain't Easy (Episodes 1-4)