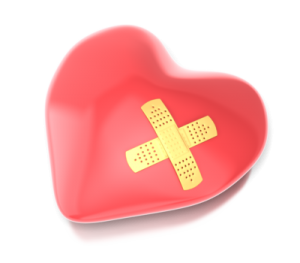 In home environments where chaos is the norm, wounded healers are the psychic gatekeepers of the family. They are intuitive or very sensitive to things beyond the range of normal perception either as a result of being born this way or as an acquired survival skill. Often considered by others to be different, scapegoats or the black sheep of the family, they are the intuitive conduits that keep a dysfunctional family together in an unconscious effort to meet their own survival needs…Wounded healers empowered by their own healing path are mystics who have traveled the emotional dark underworlds of human misery and survived to tell others what a beautiful blessing life is.
(Source: The Healing Path of the Wounded Healer, ©Pamela Wells)
Dr. Jaketha Farmer truly has the heart of a coach and mentor since she has experienced a lifetime of pain in regards to being on the receiving end of negative energies, forces, and related entities like that of the archetypal Jezebel Spirit. As a result of her own emotionally and physically harsh upbringing, she is a leading authority for helping others overcome the effects of Jezebel upon their mind, body, and spirit for finding their voice, re-identifying their life's purpose and fulfilling their divine destiny in spite of it all. In her debut mystically focused, self-help book – The House of Jezebel: Fulfilling Destiny in Spite of Your Upbringing (2017), she will expose the a demonic activity of a parental caregiver that fully embodied the Spirit of Jezebel and the "dark night of the soul" experiences that restored her sense of Self. She holds a doctorate in Christian Education and is currently pursuing metaphysical studies toward a doctorate of divinity with an emphasis in Biblical Interpretation. To learn more about her, please visit her website at jaketha.com or connect with her on Twitter or Instagram.